EPDM (Ethylene propylene diene terpolymer) is a type of single ply rubber roofing membrane that has been used in the low-slope commercial roofing industry for over half a century. There is a strong demand for EPDM in construction, but it is also widely used in many other industries. EPDM has become the standard for single-ply roofing systems worldwide, due to its extensive list of benefits.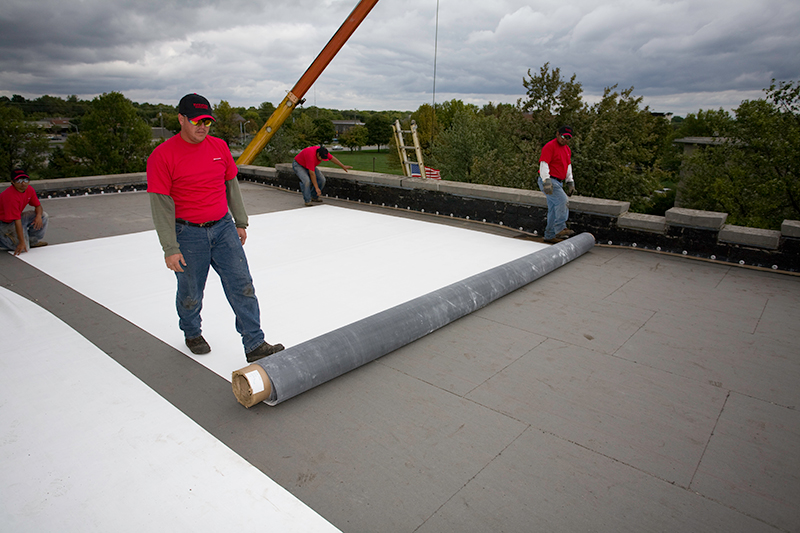 Benefits of EPDM
Exceptional Durability – High resistance to UV radiation, ozone, harsh temperatures and ultimately aging.
Rapid and Easy Installation – Large panels are installed using primers and self-adhesive products. No flames or electricity required.
Low Life Cycle Costs – Little or no maintenance required. One of the lowest roof life cycle costs thanks to EPDM membrane's decades long service life.
High Flexibility and Elongation in Any Climate – Elongates over 300% to accommodate building movements in climates worldwide. Proven performance in Canadian winters at -45C and in tropical Madagascar climate at +45C
Sustainable and Environmentally Friendly – Inert material with limited environmental impact during manufacturing, installation and use. The membrane is fully recyclable.
EPDM Products Available
For more information on EPDM Roofing Systems, please contact us directly or visit Firestone's website.