To ensure your roofing solution has all the components necessary for a Firestone Total Roofing System Warranty from a single quality source, Firestone's comprehensive accessory line includes: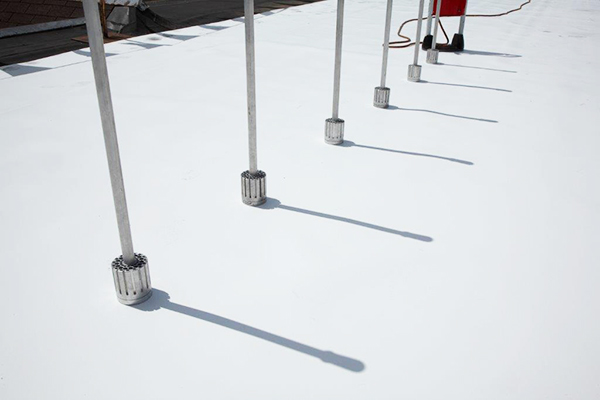 For more information on Firestone's Roofing Accessories, please contact us directly or visit Firestone's website.
The 'Sheldon Support Block' is specifically compounded to protect a commercial roof from large objects on the roof, such as pipe supports, solar array supports, gas line supports, walkway supports, HVAC unit supports, and rooftop sleeper supports. These same blocks also have a secondary use as parking stops in large commercial sized parking lots like hospitals, shopping malls, and schools.
These products are made from 100% new rubber EPDM material and are manufactured in Canada. Weather and heat resistant, they are also impervious to UV light.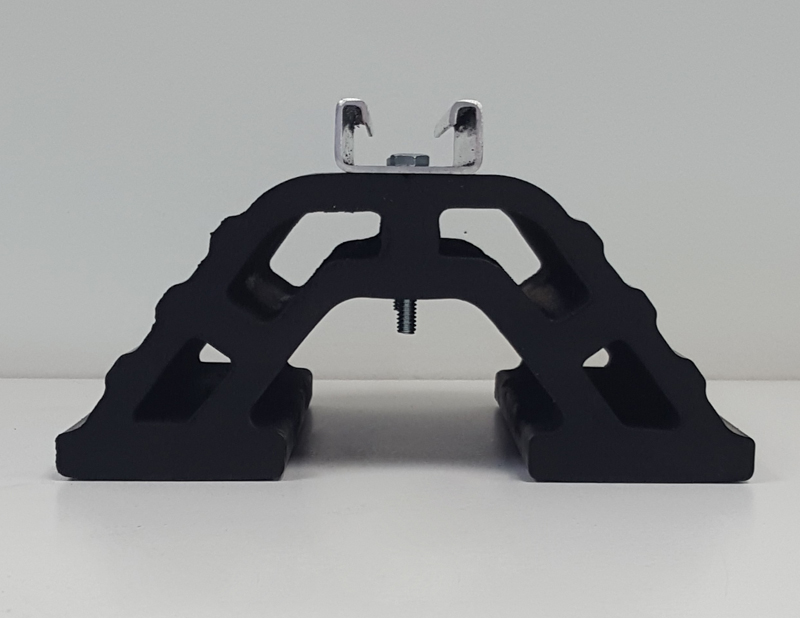 Standard Duty Support Block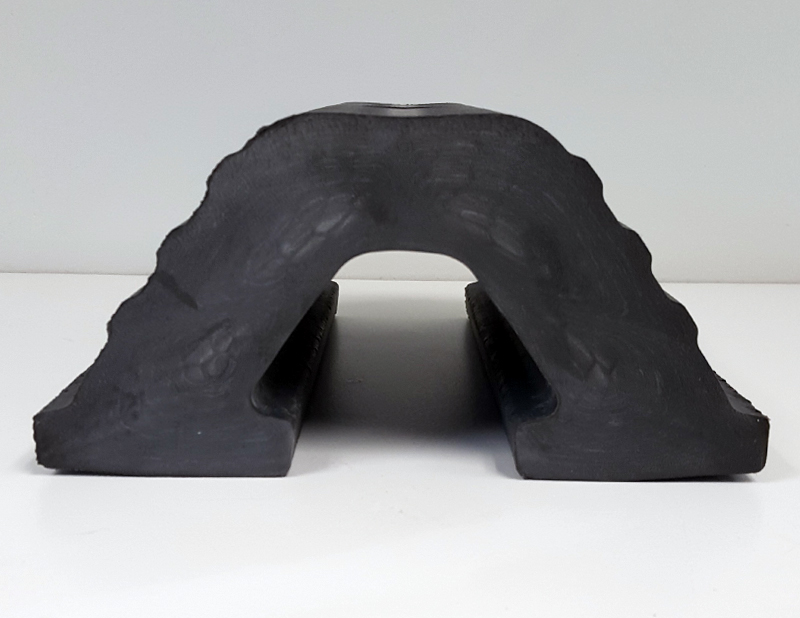 Heavy Duty Support Block
Click on the image to download the PDF.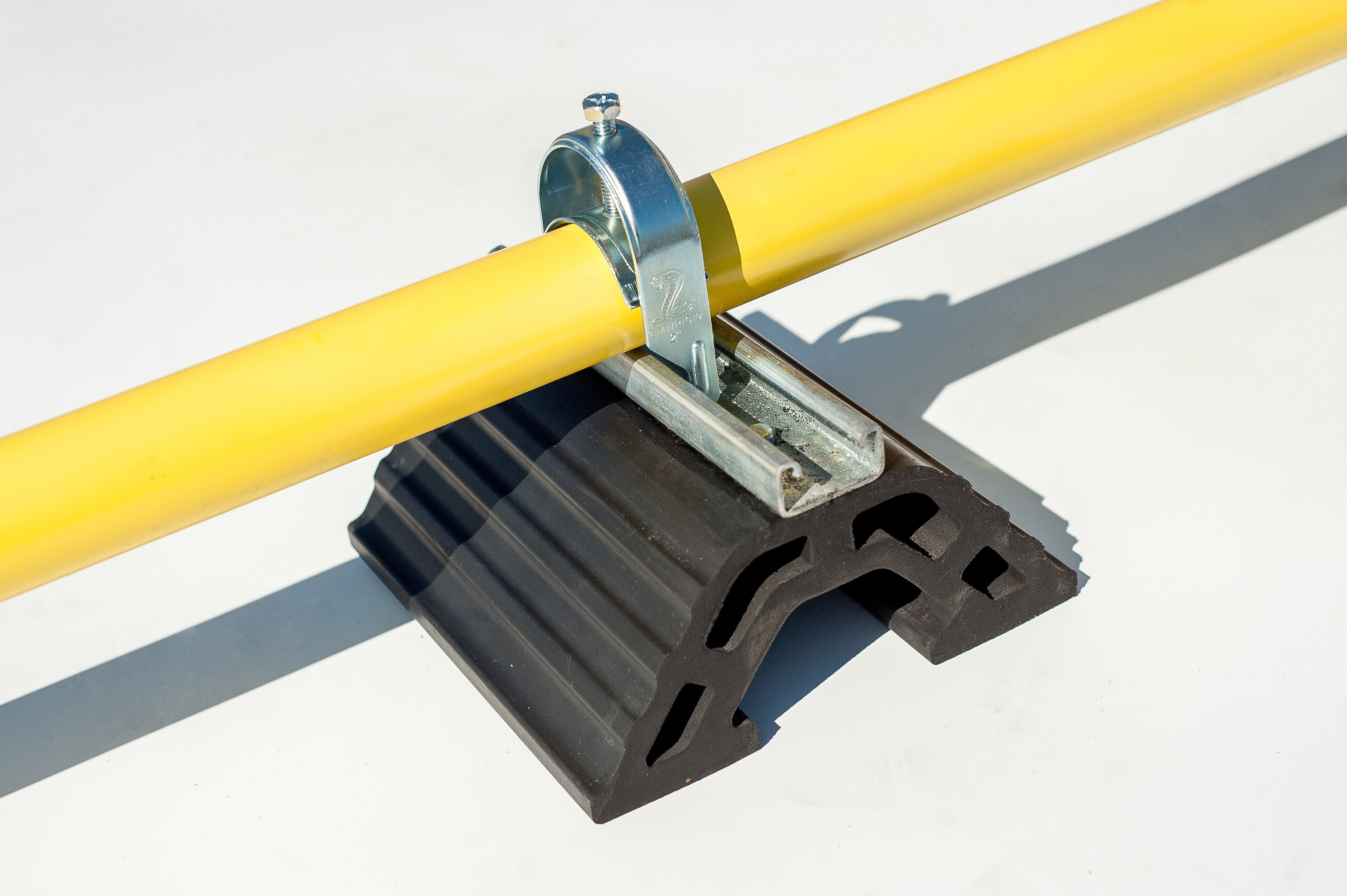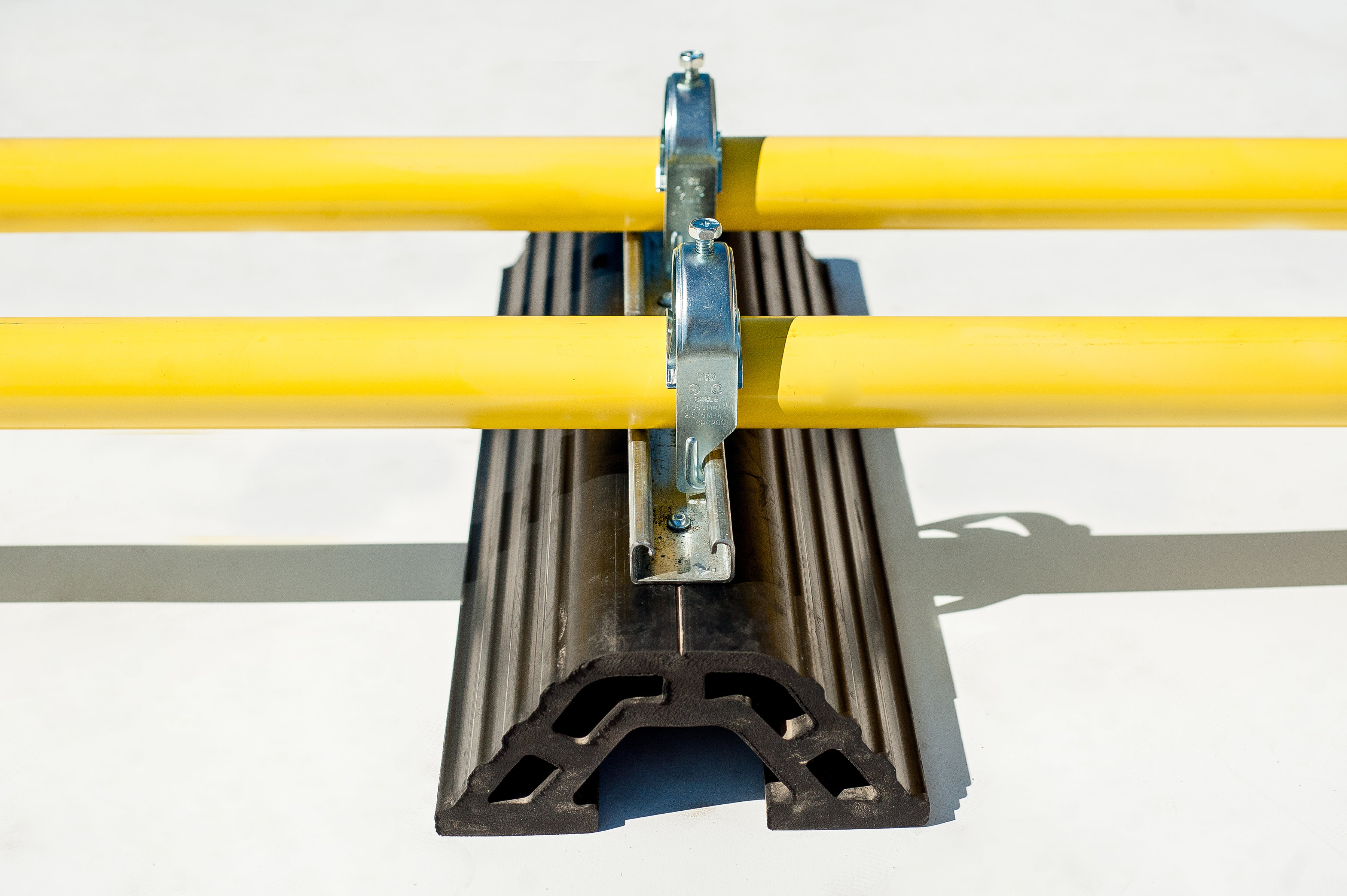 For more information on the Sheldon Support Block, please contact us directly or visit RAC's website.
Properly marking objects on a flat roof makes it easier to locate service items and/or potential fall hazards like skylights, pipes and drains. Identification is the first step toward prevention of accidents when shoveling snow or when walking on the roof to maintain equipment. Roof Safety Markers will clearly mark and flag this equipment making items more easily identifiable for both service requirements and awareness of a possible hazard that a worker or owner should avoid. If you own, manage, or maintain a building with a flat roof, Roof Safety Markers has the equipment to help you quickly and easily take steps to reduce the risk to your staff and your contractors.
HARDWARE:
The Universal Bracket was specifically designed to be just that, universal. It can be attached to flat surfaces with just two screws and to most piping with a worm clamp.
The Tube Clamp has been designed to fit most pipe sizes. This clamp also securely attaches to roof drains of all types and sizes.
The L-Style Clamp was designed to fit on vent hoods, and oddly shaped objects with easy application and removal.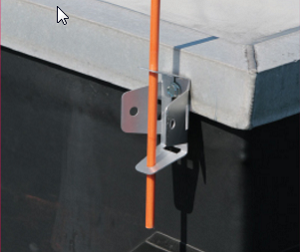 Universal Bracket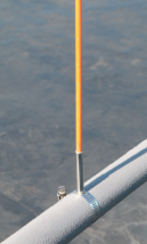 Tube Clamp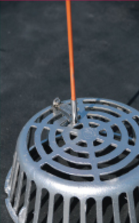 L-Style Clamp
MARKERS:
Fiberglass Safety Marker for use with all Roof Safety Marker attachments. The markers are highly visible and orange in colour with bright reflective stickers adhered to the top of the marker for visibility in low light situations.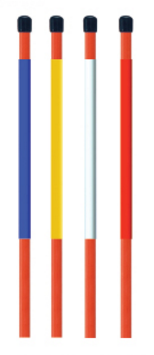 Available Markers
ROOF SAFETY MARKERS PROTECT YOUR LIFE AND PROPERTY
May lower insurance premiums
Easily installed on most surfaces
Awareness of potential hazards helps prevent accidents
Available in packages that include all necessary installation hardware
For more information about Roof Safety Markers, please contact us directly.
Unity Surfacing Systems architectural and ballast pavers are made from 100% recycled rubber, as demanded by many architects, designers, engineers, municipalities, building owners and property managers who are looking to "go green" and achieve LEED points. When seeking form and function as well as visual appeal, Unity's unique rooftop paver products come in a wide variety of colours and thicknesses to complement any office, deck, patio, plaza, rooftop, apartment, or hotel patio by offering the ability to increase usable square footage while extending the life of your waterproofing membrane.
Unity's products are engineered and manufactured using the best and safest materials available. They have developed and patented a superior, resilient product made from environmentally friendly recycled (pre and post-consumer waste) rubber that is clean and safe to use in any environment. Using an ingenious self-interlocking design with the new "Button-Lock™ Technology" coupled with Unity's unique "Drain-Port System" gives an unparalleled advantage over competing products in the industry.
For more information on Unity Surfacing Systems Architectural & Ballast Rubber Roof Pavers, please contact us directly or visit Unity's website.