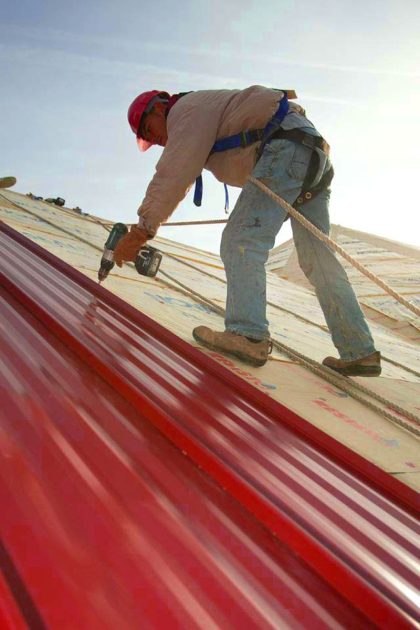 Elevate UNA-CLAD offers a variety of sustainable, reliable and environmentally-friendly roofing system options. Elevate UNA-CLAD allows for maximum design freedom with a wide range of materials, widths and finishes. To further protect your investment, install the roofing system over our innovative new CLAD-GARD™ roofing underlayment. This easy-to-handle skid-resistant material is the ideal moisture barrier to protect your roofing investment from corrosion and other environmental concerns.
And once your roof is installed, the unparalleled Red Shield® Warranty assures that your roof will provide outstanding performance for decades to come. Red Shield standing seam roofing systems are comprised of a system of interlocking metal panels that generally run vertically from the roof ridge to the eaves. The seam where the two panels join together is raised above the surface of the panel, thereby giving the product its name.
Benefits of Metal Roofing:
Freely expand and contract with the weather without damage to the substrate
Provide exceptional rain and snow runoff
Perform well in high-wind environments
Minimize oil-canning and provide great design versatility
Elevate Metal Roofing Products Available:
Non-Warranted UNA-CLAD™ UC Roofing Panels
For more information on Metal Roofing Systems, please contact us directly or visit Elevate's website.